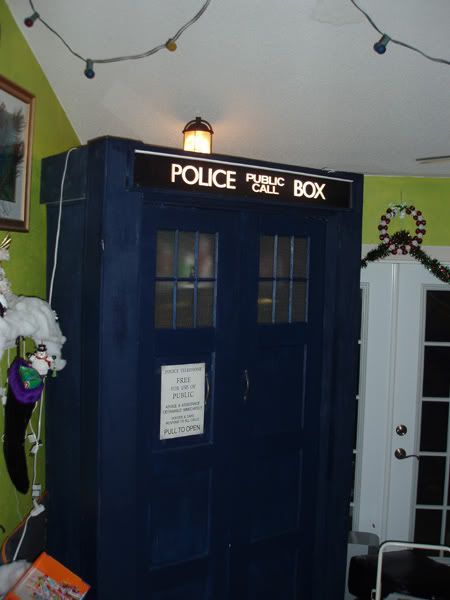 Wait, there's more? What are Monkeys and Toast looking at on that shelf there? Is it, is it ... MLR's birthday present??? The one from the most awesomest husband in the whole world?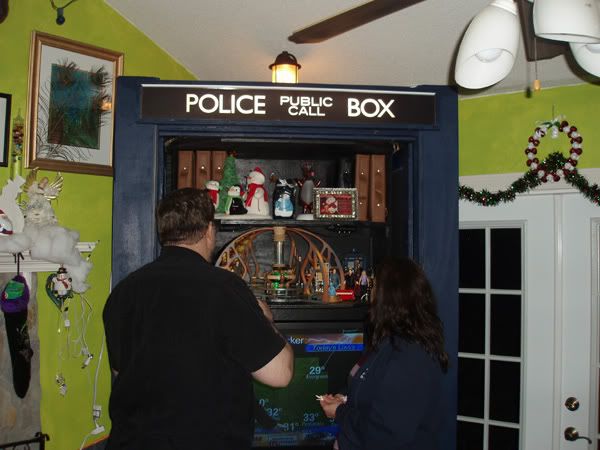 OMG squeeeeeeeeeeeeeeee - it's the CONSOLE of the TARDIS and it fits perfectly IN OUR TARDIS. Thank goodness Raven and Libra gave me all those DW figures for Christmas and birthday last year. And thank goodness the inside is bigger than the outside, because otherwise there wouldn't be room to fit them all. Also, look in the second picture, as I tried to get a shot of the door to the outside. (While you are looking at the door please note how good a job Monkeys did with matching the font on the upper Police Box sign?? He's incredible.) The toy company even put a hat rack in the console set. Plus, it comes with little plastic mallets. Go ahead, Toast, you know you want to say it...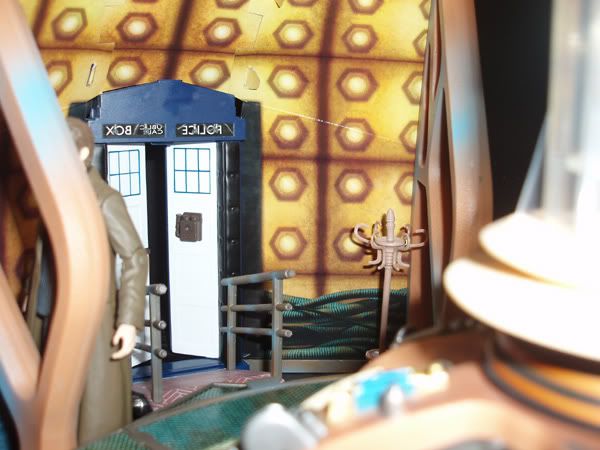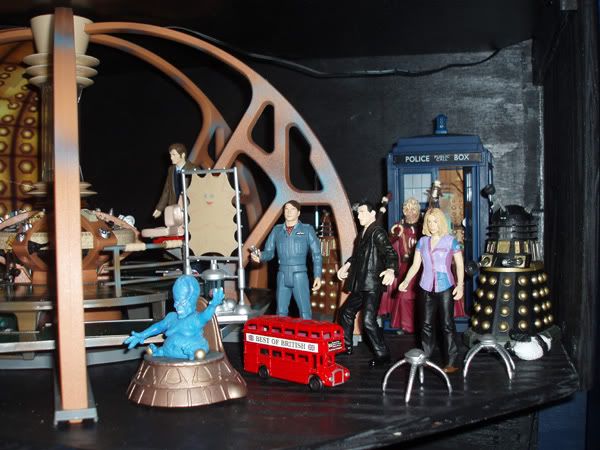 Yeah, I know it's a bunch of pictures and I really ought to put it behind a cut. Sorry! It's just too cool! It's my birthday, so I can clutter up bandwidth. :)
Good night!
Oh, hey, is that the TARDIS materialized in my living room? Why, yes it is! (He's almost done building it.)
Current Location:

the comfy chair

Current Mood:

stunned

Current Music:

clock ticking