Remember me saying Toaster's nephew showed up as Amy Winehouse? This is it.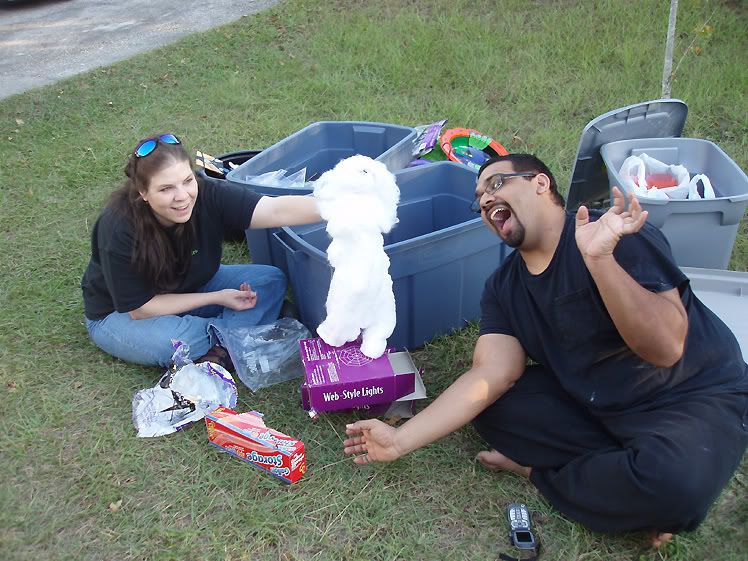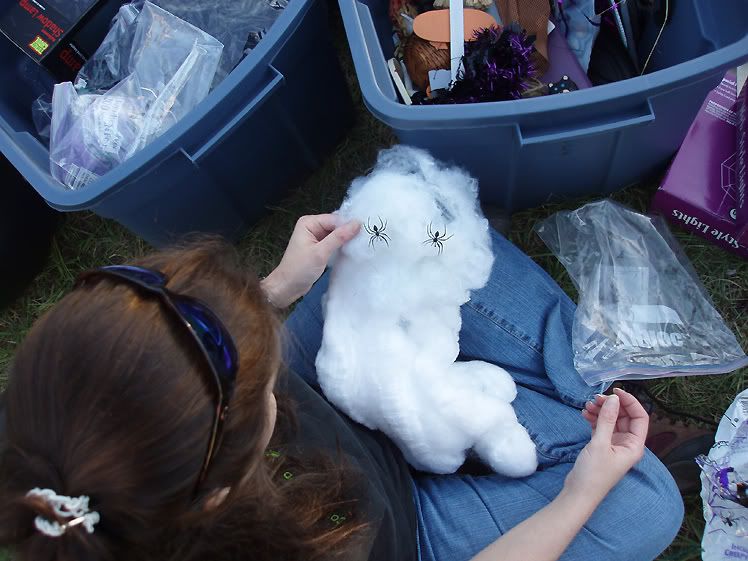 As someone in our group has a slight muppet phobia and another in our group is an agent of chaos, we ended up with this spiderwebbing muppet.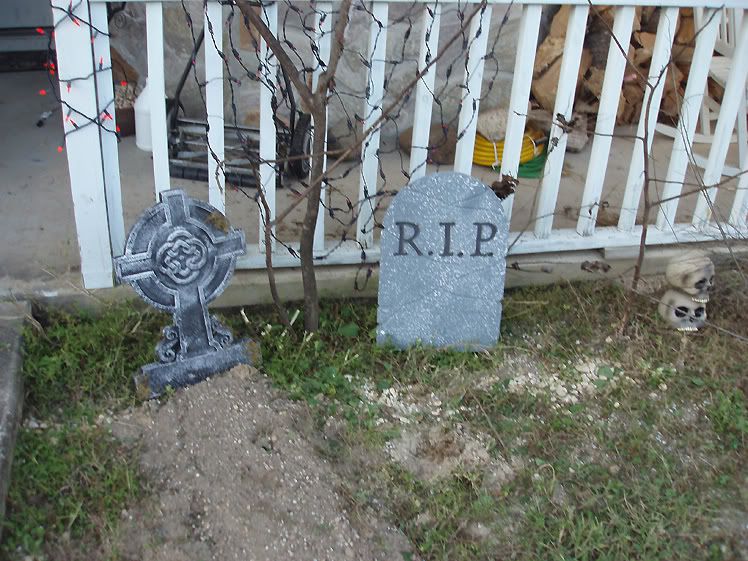 Because they are artistic, they took dead trees from our yard and made a cool graveyard on our porch.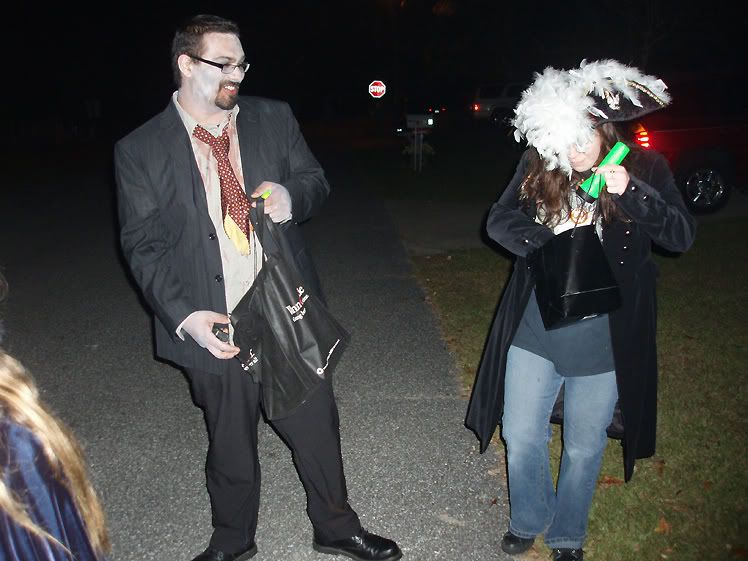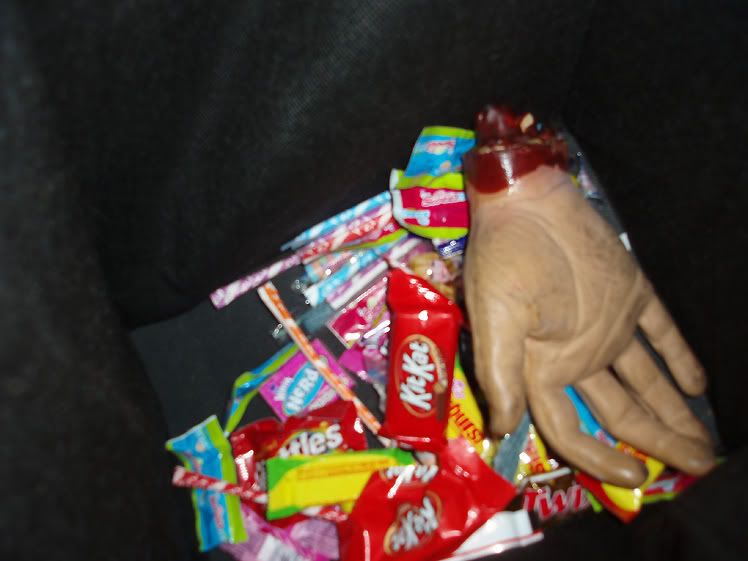 What do you find if you look inside a zombie's trick or treat bag?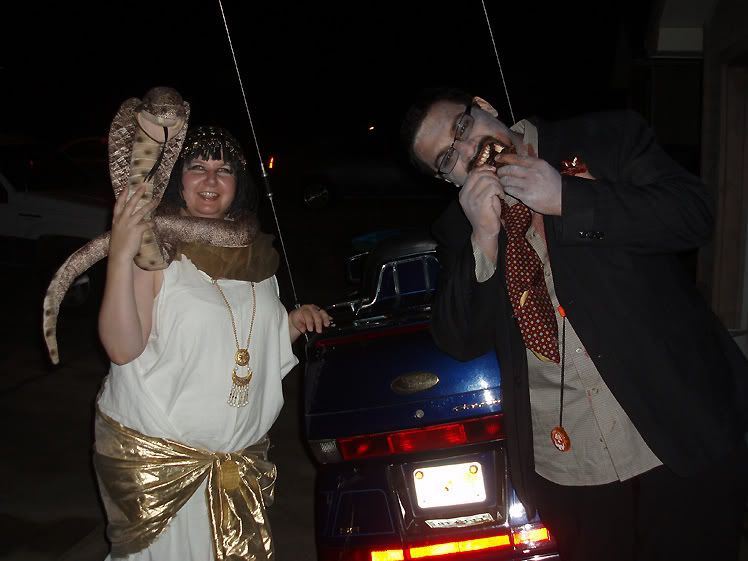 How do you distract a zombie long enough to get the chance to run away? Tandouri chicken.


I'm kind of tired tonight, but I did want to post a few pictures. Raven has a bunch of them up over on his journal. :)