Decorations and Food
Check out my
Nutrimatic Tea Dispenser!
It's a cardboard box with wrapping paper, a button, a tea cup, some of Monkey's computer cables, and Toast stuck a knitting needle in the top for some reason.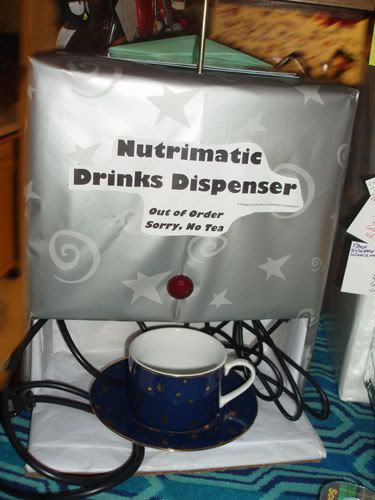 Check out our
Babelfish Vending machine!
Toast wrapped a cardboard box. The tray is part of my cardboard box (I used the other half on the tea dispenser). I based this design on the Infocom puzzle, so there is a hook, a robe, a towel, some of Arthur Dent's junk mail (why did PeelanderZ write to him?!?!?), a button. I didn't have time to make the grate, a panel, a satchel, and some cleaning robots, but the idea is there.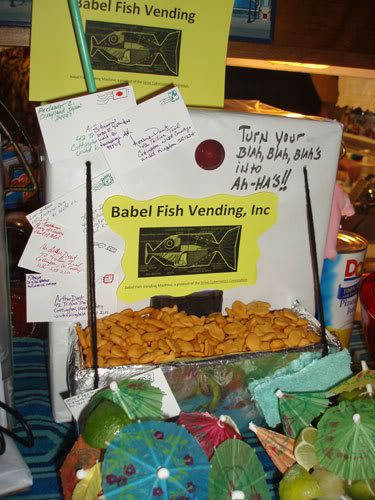 Oh, and that's my winning towel they are sitting on. In front of the BabelFish Vending machine are the Gargleblaster decorations.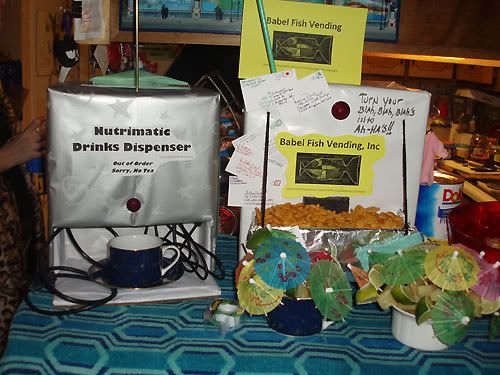 Food
I requested Monkey make a Miliways menu! See it on the food table along with some bulldozers and construction equipment. I'm afraid our dining room was about to be torn down to make a new bypass. I'm not sure for whom, I'm guessing Tweedlebugs by the size of the equipment. The cake is supposed to be Arthur Dent's house just prior to being destroyed. Had we had more time there would be doors, windows, and a little man laid out in front of the bulldozer…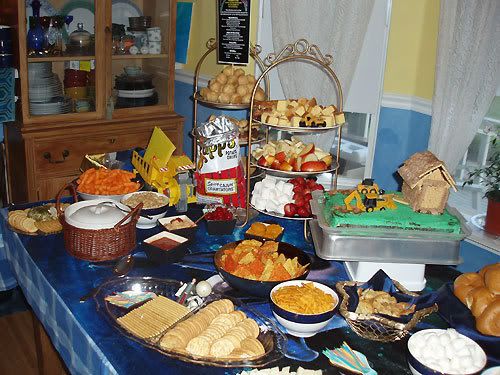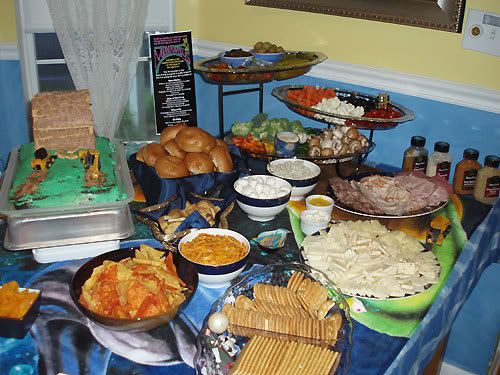 Closeup on the menu