herzograven
, appropriately enough, dressed as Khaaaaaaaaaaaaaaaaaaaaaaan. We even competed in the costume contest... although neither of us actually
intended
to do so. Turns out the Doctor and Khan are surprisingly susceptible to peer pressure from strangers.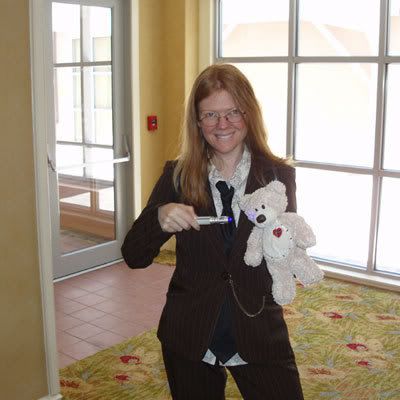 Loads of tales to tell from Wrath of Con, though
magnet5
and Raven both did excellent jobs so I should just link to theirs.
Anyway, right now I am on my way to church. I'm going to Mass then attempting to go by the office to discuss the "official" conversion process from Methodist to Catholic. I've been unofficial for years now. Then I have a long list of chores to attempt today unless the triumvirate meets. In that case I will drop everything. :)
PS the construction " , though" is bad grammar. I like it, though, and am having trouble breaking it.
My costume from Wrath of Con was the 10th Doctor.