Thank you Raven for being born!! We love you!! We love you best with a little BBQ sauce.

A gift from Droidgirl? You won't be needing this...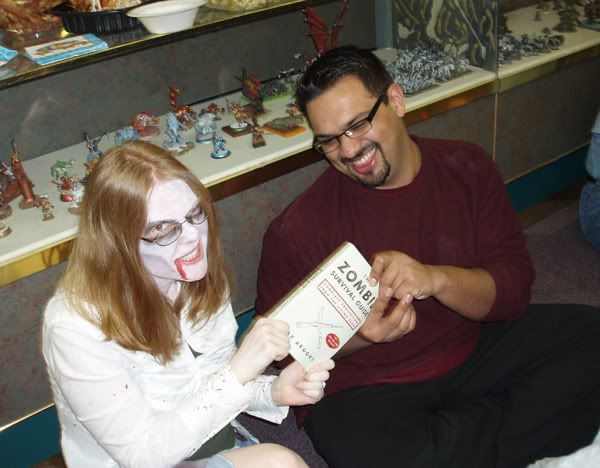 A snack to tied him over before we cut the cake.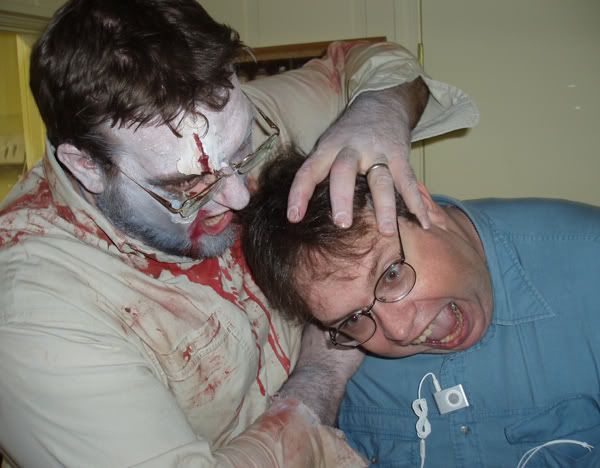 Me and my sweetie.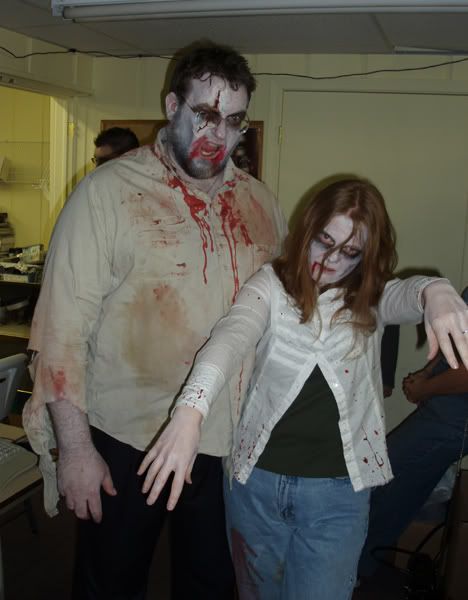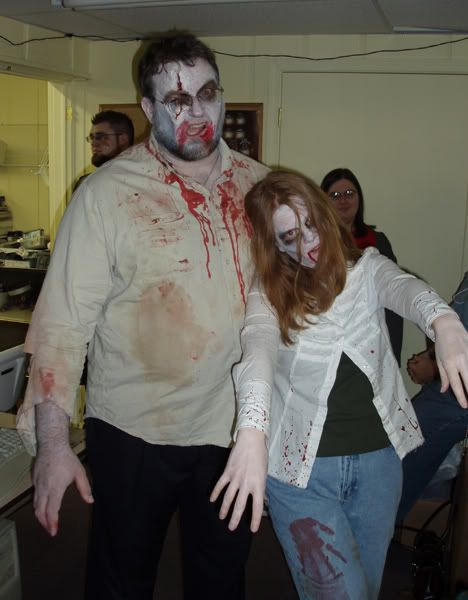 The food was really good, too!! And we really did eat brains... chocolate brains with pistachio pudding filling and a whipped chocolate frosting. The best kind of brains!
Toaster had a really cool "just bitten" costume which I will post upon her okay. Girls always get to approve pictuers before posting. Boys don't. Sorry boys.
A couple of pictures from Raven's birthday party :)
Current Location:

the comfy chair

Current Mood:

undead

Current Music:

sounds of silence